Understanding The Settlement Check Process In A Florida Personal Injury Case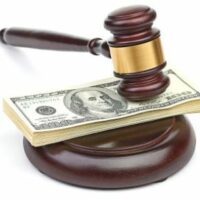 After suffering an injury in Florida because of another party's fault, you can file a claim against the at-fault party and recover damages. After winning your case, you will be awarded a settlement check for your damages. This check covers your economic, non-economic, and, depending on the specifics of your case, even punitive damages.
After winning your Florida personal injury case, you will want to get the money immediately. However, the reality is that after winning your injury case, you will have to wait to receive payment. Below, we explain the settlement check process in a Florida personal injury case.
The Settlement Check Process in a Florida Personal Injury Case
After winning a personal injury case and being awarded a settlement check, you will not receive payment immediately. That is because various things need to happen first before you receive payment. However, the process of getting your money should not take long. Usually, it takes four to six weeks after winning a Florida personal injury case for a victim to receive payment. That said, it is crucial to note that certain factors can increase or reduce the amount of time it takes for you to receive payment after winning your Florida personal injury case.
The following are the steps involved before you can finally receive payment for your personal injury in Florida;
Step #1: Signing Settlement Documents
After a settlement has been reached and you are awarded a settlement check, the first step is signing a settlement release form. Signing this form releases the at-fault party, the insurance company, and other parties (known and unknown) from further liability. In other words, signing the release form prevents you from pursuing additional damages for the same accident and injury in the future.
Step #2: Waiting for the At-fault Party's Insurance Company To Send the Check
After submitting the release form to the at-fault party's insurance company, you will need to wait for the insurance company to process it. Because of how busy insurance companies are, it can take a few days or weeks for the at-fault party's insurance company to process and close your claim. Once the insurance company processes and closes your claim, it will send your check to your attorney.
Step #3: Paying Bills, Liens, and Legal Fees
Once your attorney receives your check, they may deposit it in an escrow account. After the check clears, your attorney will pay any bills or liens, such as medical bills and medical liens. Your attorney will also deduct their legal fees and any out-of-pocket expenses they incurred while your case was pending, such as expert witness fees, deposition fees, and filing fees.
Step #4: Receiving Your Money
Finally, after bills, liens, and legal fees have been paid, you will receive your money. When you receive your money, you will also receive a statement with details about deductions.
Contact Us for Legal Help
If you've suffered an injury in a Florida accident because of another person's fault, contact our Fort Myers personal injury attorneys at The Pendas Law Firm for help. We can help you recover the compensation you deserve.
The Pendas Law Firm also represents clients in the Orlando, West Palm Beach, Ocala, Jacksonville, Tampa, Miami, Bradenton, Daytona Beach, and Fort Lauderdale areas.
Source:
law.cornell.edu/wex/damages